Free Delivery
Canada Wide delivery included in your purchase.
Weatherproof
Stay above the elements, warm and dry with our waterproof RTTs.
Fast Set Up
Spend more time enjoying the outdoors, and less time setting up.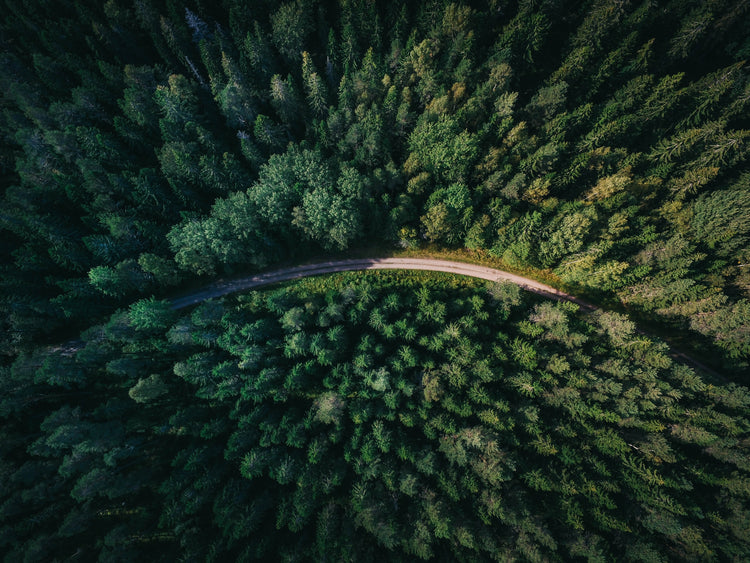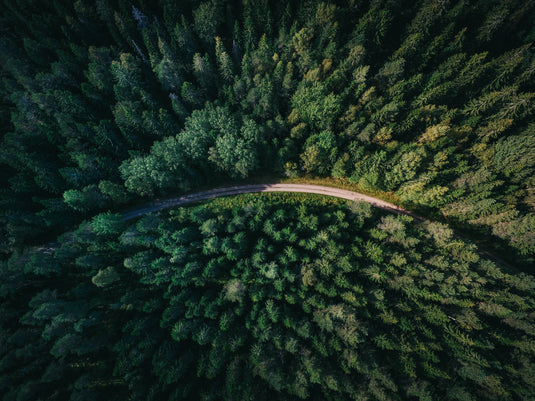 Review Great company, great products and great service.
I've been using my journey-X for over a year and it's nothing but an awesome experience. Always slept comfortably inside. There have been few nights full of rainstorms and the tent never lets us down! The best part is how easy it is to set up and pack up.
And a variety of other tent options to choose from too.
Can't recommend these guys enough!
Awesome customer service. Updated us regularly on our order and delivery date and answered all questions promptly. We ordered the Expedition XL. The tent itself is made of high quality material and extremely spacius. Will definitely be keeping an eye out on all their new products.
Excellent Buying Experience
Excellent experience buying my first rooftop tent. Customer service was quick and very friendly. It was a breeze finding out all the information I needed before buying this tent.

The Tent itself is awesome as well, great quality and looks awesome on the Taco!
Great Product!
Great product! Great customer service before and after the sale! Answered all my questions! Was there for me when I needed them. Would definitely buy from Gooverland Canada again and highly recommend anyone looking for a rooftop tent to buy from them!
Great Service!
Great service from even better people. Support is always available and the products speak for them selves. Proud owner of a Journey X tent with more products to come!
100% Recommended
I purchased the Xpedition Mini and from the beginning to the end, the customer service has been top notch. Always prompt with responses and Vito, time and again, has gone above and beyond with helping me out. The quality of the tent is top notch, and for the price with the awning, LED lighting, black ladder & storage bags - you just can't beat the price. I would 1000% recommend GoOverland to anyone looking for quality & affordability and some of the best customer service I've experienced.
Excellent communication
The whole purchase process was first rate, excellent communication regarding shipping. Everything included with our Xpedition Mini was great and super value added. The RTT is a great addition to our current overland setup with our trailer as well as a standalone with our Bronco. Couldn't be happier. Highly recommend Go Overland Canada for your next setup
Great to deal with!
Go Overland Canada sells the best bang for buck roof top tent package you can get your hands on in Canada. Excellent quality and great customer service. Vito and his team are great to deal with and I will definitely be buying more products from Go Overland Canada in the future!
High Quality
This is the Best Bang for your buck. Just recently bought one and the Quality is very competitive than other known brands. Keep up the good work!
10/10 Experience and Product
We were on the market for a quality hard shell RTT that didn't cost an arm and a leg. After doing some research and reading other peoples experiences with the bigger name brands we came across Go Overland Canada. We ended up getting the expedition XL, and we are so happy with our decision.

Quality is 10/10 and I can tell that durability will not disappoint in the years to come. Not to mention the awning that was included and all the extra accessories. It was super easy to set up and attach to our Rhino Rack backbone system. Sleeping as a family of 4 with 2 dogs, there is no creaking or wobbling that would be cause for concern, and the kids love playing in it.

Tent aside, the customer service has always been beyond 10/10 and Vito is always more than happy to answer any questions and is always down to stay in touch.
Great products & awesome community
Go Overland Canada not only.has great products, but an awesome community and they are incredibly responsive and helpful if you have any questions at any point. I purchased the explorer x back in 2022 and it became my second home I loved going out with it so much. I tried out winter camping this year and the insulation kits really helped make it a bit cozier in the tent. Would recommend this brand to anyone looking for a roof tent!
Definitely Recommended
I purchased the Xpedition XL, with much excitement. The tent showed up when expected, and the customer service was top-notch. The build and quality are exactly what I was looking for in a rooftop tent. The materials used in the making of the tent are top notch, and for the price with the awning, LED lighting, black ladder & storage bags, you really just can't beat the price. I've already put the exterior and interior of the tent through it's paces and it's all holding up very well. Definitely would recommend GoOverland to anyone looking for a quality tent line & affordability, the included items just make the purchase that much better. Highly recommended!!!
Extremely Happy with purchase
My girlfriend and I are new to over landing / rooftop tents and Go Overland / Vito has made it very easy. We were extremely happy with the great customer service with the purchase of the tent itself. In addition, Go Overland / Vito has offered continuous support following the initial purchase addressing any concerns with the tent, or even suggestions with great crown land camping spots around Ontario. We have so far been to a few places in southeast U.S and northern Ontario in our Xpedition Mini and we've been more than happy with the all round experience.
Xpedition XL is HUGE
Love our go overland Canada RTT! We bought the xpedition xl and are very happy with it. I did a ton of research on different brands and I really liked this company. The guys were super quick at responding to questions and their product was very well priced and seemed of good quality. Well, the tent did not disappoint. We've used it a couple times now and I don't know how we camped without it before. The quality is great and the size of the xpedition xl is amazing. I was also very impressed with the accessories that came with the tent. They did not cheap out on this tent and I would have no have no hesitation on recommending this product.
Solid product for adventures
Was looking for a RTT for a while, but couldn't find something that suited my needs in my budget. Stumbled across GOC on Instagram back in 2021 and was really stoked to have finally found that functionality/price I was looking for.

I got the Journey X and my gf and I took this thing pretty much anywhere we wanted for short weekend getaways and for our big 7 day trip around Nova Scotia.

Honestly recommend their tents to anyone who wants a solid product to take on adventures.

Thanks OGC!
Amazing customer service
Can't say enough good things about Go Overland Canada. Amazing customer service. They are willing to talk you through the entire process from suggestions, installations, troubleshooting and general questions. No other company would go out of their way to help this much. I can't recommend them enough. Supporting Canadian is a definite bonus!
Great Company
Go Overland Canada is a great company!

I have the Journey X, and I love it! It's super easy to set up and take down. The tent comes with much needed accessories like the roof rack bars for the top, a winter insulation kit, and a shoe bag.

I can't say enough for their amazing customer service! They are super easy to talk to and willing to help with all your needs. I would buy a tent through them again, hands down! The summit looks really cool!
Great Product
No problem here to deal with Overland Canada in the future. Great product, so far I love it
4 Season Ready!
The ExplorerX has been a fantastic first hard shell rooftop tent for us. Fast setup and tear down, the ability to use in all 4 seasons, and great customer service from Vito. Highly recommend you check out their product lineup!
Next Level Customer Service
Go Overland Canada takes customer service to a whole other level. They helped me from the very beginning by helping me determine the right tent to physically helping installing to my post purchase questions. The passion they have for the lifestyle they are trying to extend to others and the community they have built is incredible. I get excited when people ask about my RTT because I get a chance to tell them about Go Overland Canada and how awesome they are. Can't thank them enough for helping create memories I never thought possible. Great people and great products. Thanks Go Overland Canada!!!!
Best decision.
One of the best decisions we've made by purchasing the go overland rrt. I hope that summer season will extend 🙏 …
Amazing Product!
Hey Everyone!

Just reaching out to give some feedback. What an amazing product! I think they have actually thought of everything to make the adventure go soooo smoothly.

I am new to camping /tenting but love the outdoors so figured I'd give it a shot. So far solo is how I've been rolling. I ha e it mounted on my FJ Cruiser and we go to the middle of the Bush! I have 2 small dogs and there's plenty of room for all of us. They absolutely love the experiences we are having together.

I bought a small rechargeable fan and some head lamps for washroom breaks... Super fun stuff.

Started a few nights in the driveway to figure it all out. Brought me back to my childhood when I would tent in my mom's backyard all summer. I even ran an extension cord for my alarm clock back in those days 😎.
Stay warm in the winter
Vito is a great guy with a vision to make camping easier, more affordable and he stands by his products. The quality and support is there to give you complete peace of mind. I started with the journeyX but with a growing family I just got the Expecition XL. From BC rain to Alberta winter, the tents are waterproof, and with the included insulation kit, I've slept with just a sheet in -10.
Adventure away!
As a woman looking to have no reason not to explore and camp, I am so so excited to have my new Odyssey RTT.
I got it installed with a little bit of help, the rest is smooth sailing!
Cooler night? No problem just put in the insulation kit that comes with the tent
Full moon? Northern lights? Meteor showers in the forecast? Just unzip and open the upper / sky light window and stay in your bed to see the sights in the sky

I absolutely recommend getting onboard and joining the RTT crew! The Go overland team helped me every single step of the way.

What a way to feel empowered to get out there and wait for no one. Plans no longer just sit in the group chats waiting. Go Over Land Canada's Odyssey RTT has made the plans come alive with or without the friend groups!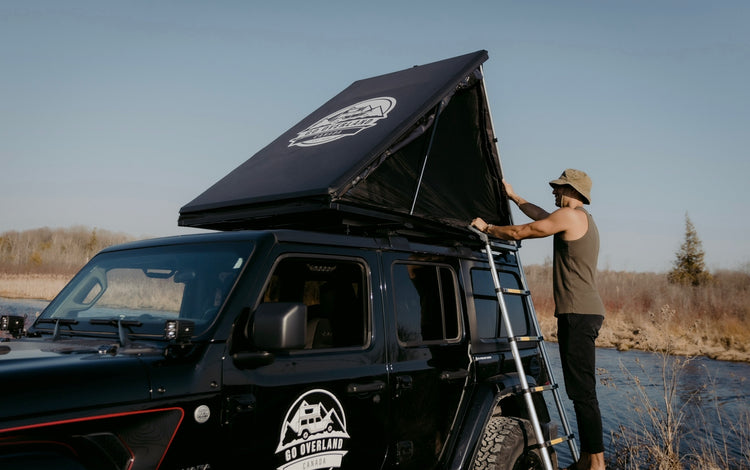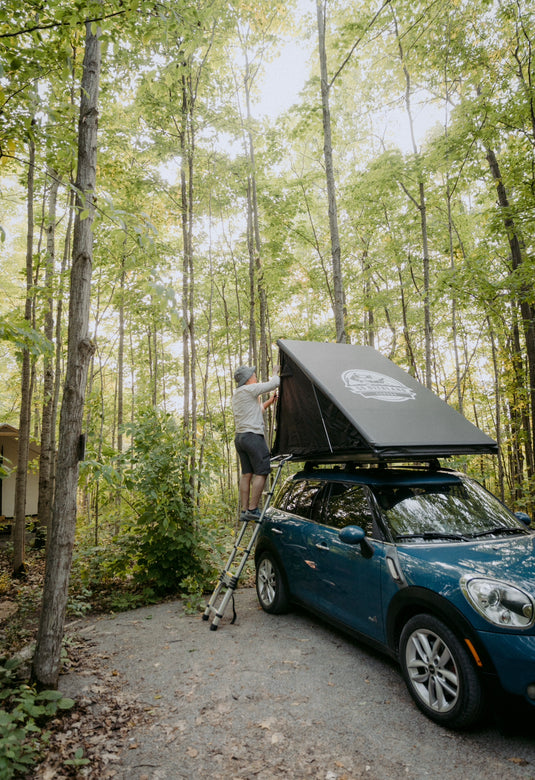 The Countdown is on
Spring Shipment
Lock in your preorder today!
Preorder a RTT
The outdoors are calling.
Will you answer the call?